---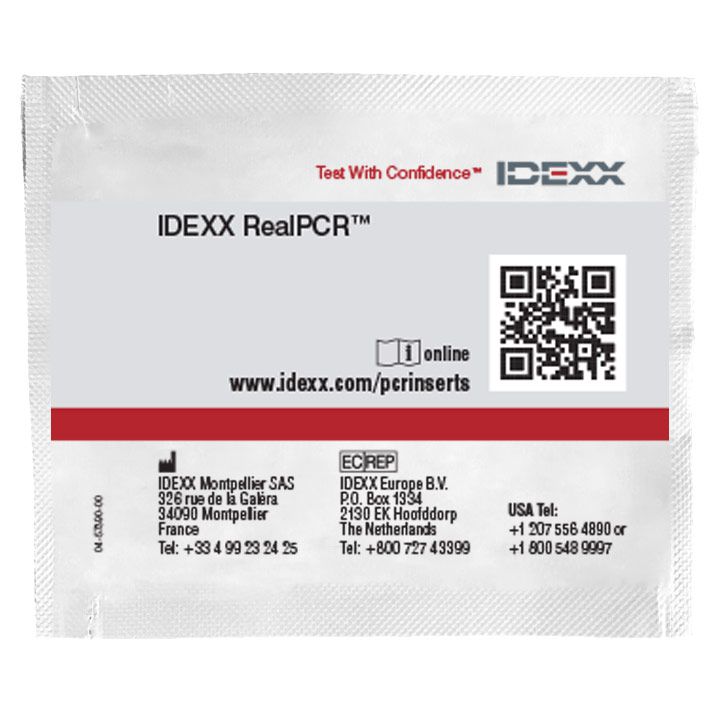 Box sizes and labels will vary.
RealPCR IBV RNA Mix
Infectious Bronchitis
The RealPCR IBV RNA Mix is used for the detection of RNA of infectious bronchitis virus using the modular IDEXX RealPCR platform. Samples can be run simultaneously with any other IDEXX RealPCR reagents using shared reagents and a single real-time PCR program.
* Availability / Distribution: Worldwide
 
Test details
---
Features
Identification of IBV RNA
Results in approximately 70 minutes
Part numbers and sizes
99-56486 (100 reactions)
Infectious bronchitis
Infectious bronchitis is a globally ubiquitous and highly contagious disease in chickens. It is able to spread very quickly in non-protected birds by shedding through the respiratory tract and the faeces. Infections may cause acute upper respiratory tract disease, drops in egg production, decrease in egg quality and nephritis. Due to the high rate of mutations, many different antigenic types of the virus exist often offering little cross protection. Identification of the virus is instrumental in designing vaccination programs for future flocks.
---

* Not all products are available and/or registered in every country.
---