---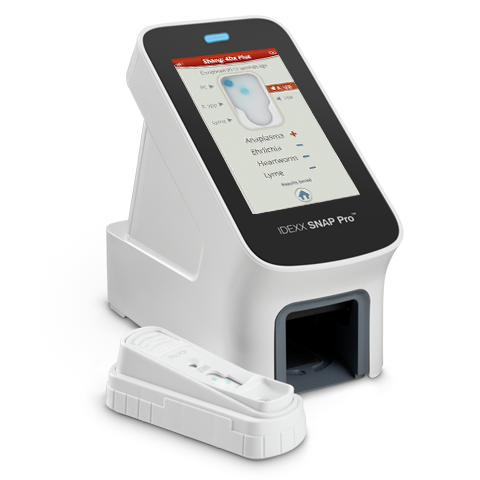 SNAP Tests
Reference-laboratory quality in the palm of your hand
Superior sensitivity and specificity produces reliable, accurate results for confident patient care
Results in minutes for answers during patient visits
Hands-off work flow: SNAP Pro Analyser automation lets you focus on your patients.
 
See how reference laboratory-quality technology ensures SNAP tests' superior diagnostic sensitivity and specificity.
Connectivity
With the SNAP Pro Analyser, your SNAP tests take care of themselves
The SNAP Pro Analyser with new ProRead software activates, times and interprets your SNAP test results for you.
View interpreted results at a glance for quick and accurate health assessments and better staff efficiency.
Connect for the benefits of two-way integration: reduce missed charges and automatically include results in your patients' medical records.
---
Test Menu
Choose from a broad menu of accurate pet-side assays for many common diseases
Support
0203 7887 508
Product insert & resources
Access product inserts, accuracy data, sample preparation, results interpretation information and more.
---