---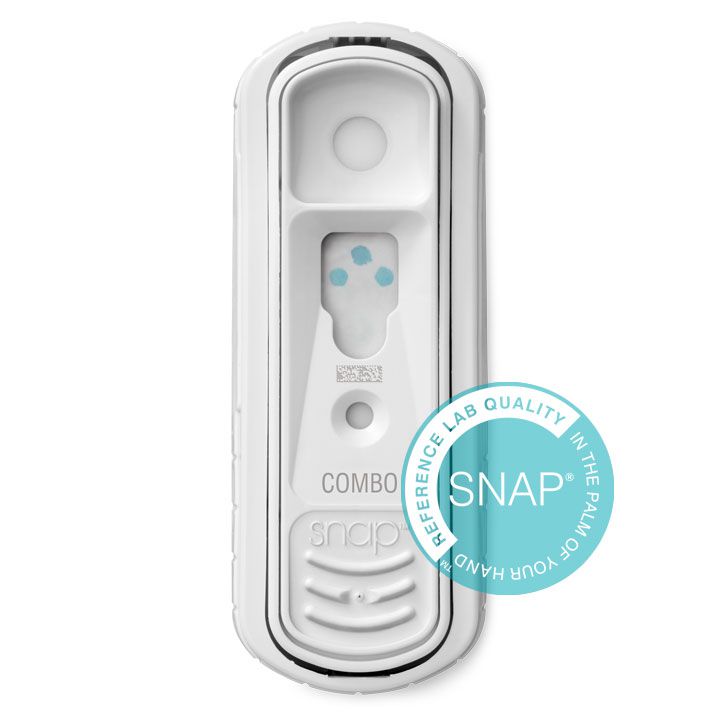 SNAP Combo Plus Test
Screen for two infectious diseases with one sample in just 10 minutes.
Accurately screen for FIV (Sen. 93.5%/Spec. 100%) and FeLV (Sen. 98.6%/Spec. 98.2%).
Prevent the spread of these diseases while increasing awareness of prevalence in your area by offering clients testing.
Easily implement feline health protocols as recommended by the AAFP (American Association of Feline Practitioners).
SNAP tests provide reference laboratory quality technology for superior diagnostic sensitivity and specificity at the point of care.
Automatically activate SNAP tests to save time and improve work flow with the SNAP Pro Analyser.
---
Diseases
Screen for feline immunodeficiency virus and feline leukaemia virus
Feline immunodeficiency virus (antibody)
Screen all cats to detect specific antibodies to feline immunodeficiency virus (FIV) in feline serum, plasma or anticoagulated whole blood. A positive test result indicates that an unvaccinated cat has been circulating FIV antibody and therefore is likely infected.
Feline leukaemia virus (antigen)
Screen all cats to detect feline leukaemia virus (FeLV) antigen in feline serum, plasma or anticoagulated whole blood. This rapid immunoassay detects the presence of FeLV p27 antigen, which if found, is diagnostic for FeLV infection.
Related products
Get the most out of your SNAP Combo Plus Test

View and trend all your results
Get a more complete picture of your patient's health with IDEXX VetConnect PLUS.

Automate your work flow
Reduce the chance for human error and integrate your SNAP results with the SNAP Pro Analyser..

Follow up for deeper insights
Gain further insight into your feline patients' health with FeLV Quant RealPCR and Feline Cardiopet proBNP, available from IDEXX Reference Laboratories.
---
Support
0203 7887 508
---