---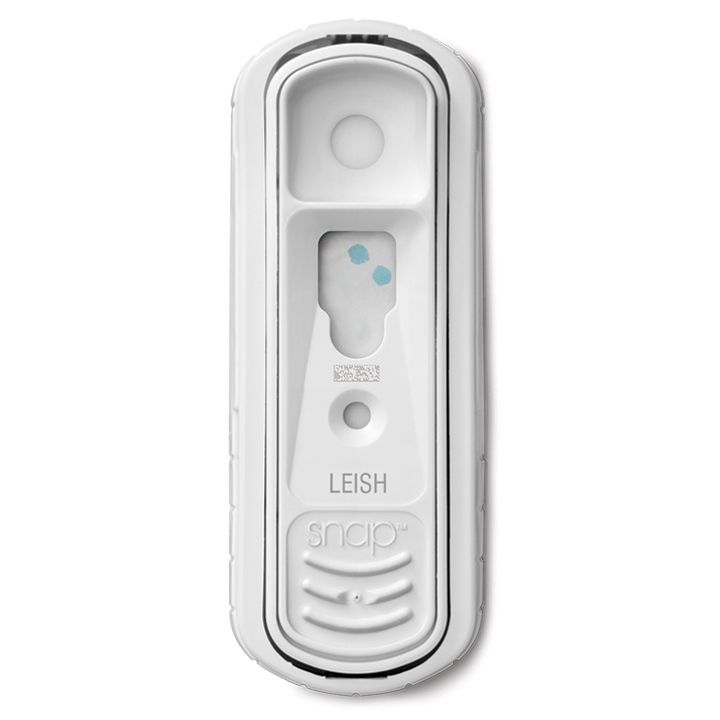 SNAP Leishmania
Easy to read, even when using whole blood samples.
 
Use the only test that allows you to efficiently test for leishmania.
Test annually to help prevent the spread of leishmaniasis while increasing awareness of these vector-transmitted infections.
SNAP tests provide reference laboratory quality technology for superior diagnostic accuracy at the point of care.
Automatically activate SNAP tests to save time and improve work flow with the SNAP Pro Analyzer.
 
---
Diseases 
Screen for the Leishmaniasis parasites disease.
Leishmania
Leishmania is a parasitological disease that affects the biological systems and vital organs of an animal. The parasite is transmitted by sand flies and can cause serious harm to your pet. Early detection is key. If the disease is not diagnosed and treated immediately, it is life threatening. Your clients rely on you for the most accurate information available. The new SNAP Leishmania Test from IDEXX offers in-clinic results in just 6 minutes. Built to offer maximum accuracy with both positive and negative controls.
Easy to read, even when using whole blood samples.
10 tests per kit
99.2% Specificity—reducing the risk of reporting false positives
96.3% Sensitivity
Accuracy
One SNAP can change everything
Watch how SNAP technology delivers superior diagnostic accuracy—and see what you may sacrifice when you use a test without it.
Related products

View and trend all your results
Get a more complete picture of your patient's health with IDEXX VetConnect PLUS.

Automate your work flow
Reduce the chance for human error and integrate your SNAP results with the SNAP Pro Analyzer.

Follow up for deeper insights
For quantitative results and treatment guidance, order a follow-up test from IDEXX Reference Laboratory.
---
Support
0203 7887 508
---