---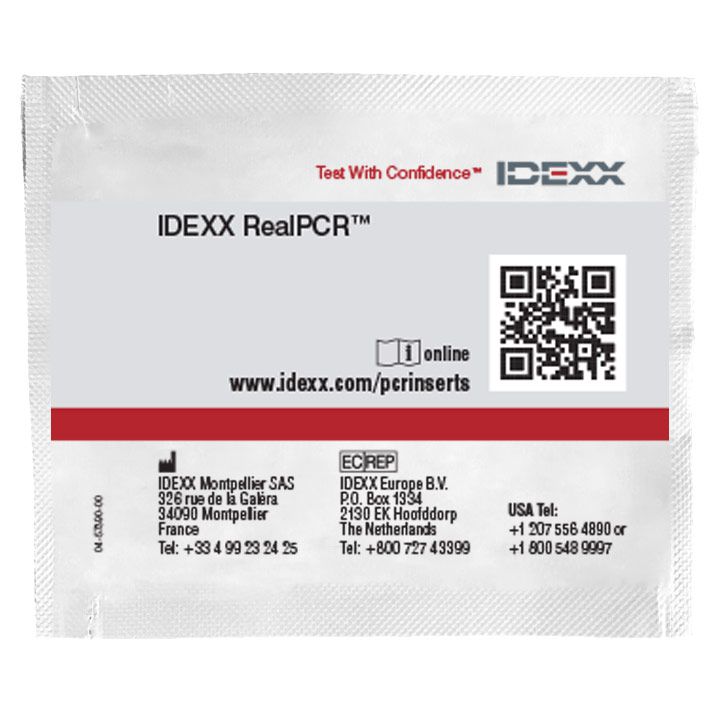 Box sizes and labels will vary.
RealPCR ILTV DNA Mix
Infectious Laryngotracheitis
The RealPCR ILTV DNA Mix is used for the identification of DNA of Infectious Laryngotracheitis virus using the modular IDEXX RealPCR platform. Samples can be run simultaneously with any other IDEXX RealPCR reagents using shared reagents and a single real-time PCR program.
* Availability / Distribution: Worldwide
Test details
---
Features
Identification of ILTV DNA
Results in approximately 70 minutes
Part numbers and sizes
99-56460 (100 reactions)
Infectious Laryngotracheitis (ILT or LT)
Infectious Laryngotracheitis (ILT or LT), caused by Gallid Herpesvirus type 1 (GaHV-1), is a respiratory tract infection of chickens that may lead to production losses due to clinical disease, mortality and decrease in egg production. The highly contagious disease is affecting the poultry industry worldwide. Confirmation of the diagnosis of the GaHV-1 is of key importance in controlling the disease at flock level. Vaccination and biosecurity measures are common methods to control the disease.
---

* Not all products are available and/or registered in every country.
---