---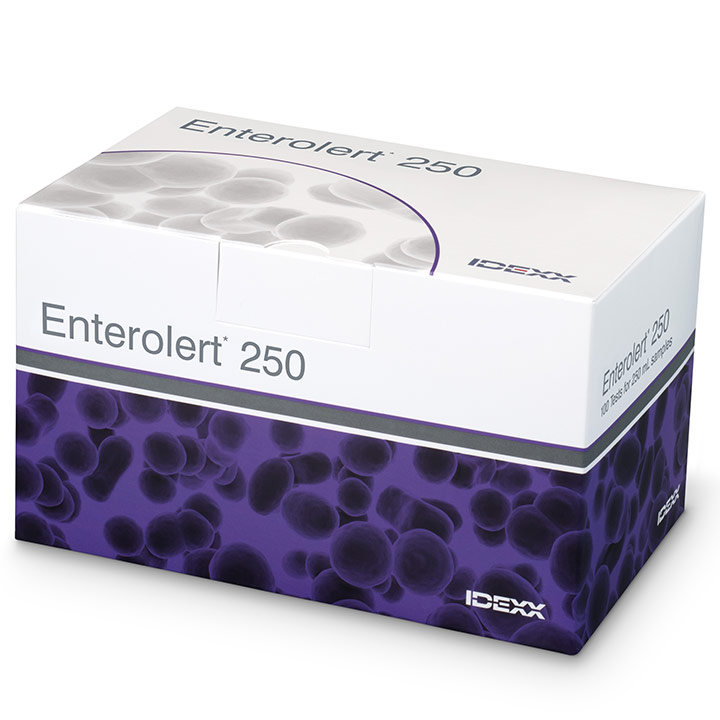 Enterolert 250
Accurately detects enterococci in 24 hours

---
Overview
Easy
Ready-to-use media.
Simple procedure.
Unit-dosed packaging eliminates media preparation.
Reagent contains no toxic compounds.


Rapid
Confirmed results in 24 hours.
Simplified quality control.
Less than 1 minute of hands-on time.
Accurate 
More accurate when compared to ISO 7899-2 on all samples.
Liquid enrichment ensures optimised recovery.
Eliminates subjective interpretation of results determined by traditional methods.
Science
How the Enterolert 250 Test works
The Enterolert 250 Test uses proprietary Defined Substrate Technology (DST) nutrient indicator to detect enterococci. The Enterolert 250 Test provides confirmed presence/absence results in 24 hours. The Enterolert 250 Test utilises orth-nitrophenyl-ß-D-glucoside as a nutrient indicator and incorporates a specifically designed blue background colour in its formulation.

When the substrate is metabolised by enterococci, the sample turns from blue to green to indicate detection. Any change from the original colour to green is considered a positive result. No ultraviolet light source is required. The Enterolert 250 Test detects enterococci at 1 cfu in 250 mL bottled water samples in 24 hours.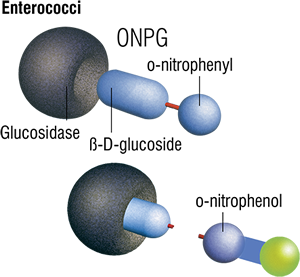 How to use
How to use the Enterolert 250 Test
---
Presence/Absence
---
Step 1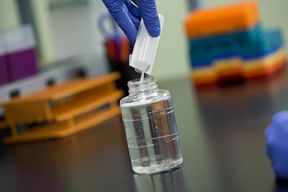 Add reagent to sample, shake to mix and then incubate at 41 ± 1°C for 24 hours; results are valid for up to 28 hours of incubation.
Step 2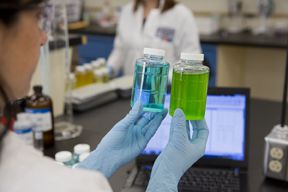 Blue indicates negative for enterococci. Green indicates positive for enterococci.
Frequently asked questions
Resources & Tools
Resources
IDEXX Water has reference materials and approval documents to support the many products in our water portfolio. Find the document(s) you need by selecting the link below.
Search the Reference & Regulatory Documents tool
Product Information
Enterolert 250 Test (20-test pack)
Catalogue Number: WENT250-20
Water Customer Support
UK Headquarters
IDEXX Technologies Ltd Units 1B - 1D
Newmarket Business Park
Studlands Park Avenue
Newmarket, Suffolk, CB8 7ER
Tel: +44 (0) 1638 676800
wateruk@idexx.com
---