---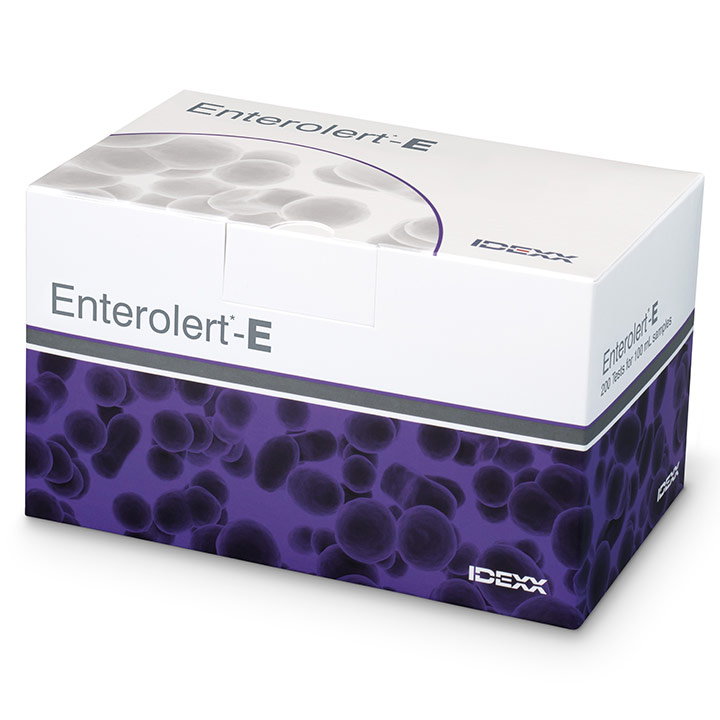 Enterolert-E
Accurate and quantifiable overnight results
 





Results in 24 hours.
Detect enterococci contamination in half the time of standard methods.
Eliminate tedious membrane filtration work: no confirmations, no transfer steps, no filtering required.
Developed for the European market and correlates with the EU Bathing Water Directive standard method for enterococci, ISO 7899-1.
---
Overview
Easy
No media preparation.
No autoclaving.
No colony counting.
No glassware cleaning.
 
Rapid
Less than 1 minute of hands-on time.
Complete results in 24 hours.
Accurate
Correlates with ISO Method 7899-1.
Sensitive to 1 enterococci/100 mL.
Enumerates up to 2,419 enterococci per 100 mL without dilutions (with Quanti-Tray/2000).
Eliminates the subjective interpretation found in traditional methods.
 
Cost Effective
Up to 12-month shelf life minimises waste.
24-hour test saves incubator space.
Science
How the Enterolert-E Test works
The Enterolert-E Test uses the IDEXX proprietary Defined Substrate Technology (DST) nutrient indicator to detect enterococci. This nutrient indicator fluoresces when metabolised by enterococci. DST improves accuracy and avoids the need for hazardous sodium azide suppressants used in traditional media.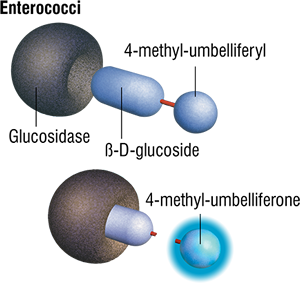 How to use
How to use the Enterolert-E Test
---
Quantification
---
Frequently asked questions
Resources & Tools
Resources
IDEXX Water has reference materials and approval documents to support the many products in our water portfolio. Find the document(s) you need by selecting the link below.
Search the Reference & Regulatory Documents tool
Product Information
Enterolert-E Test (20-test pack)
Catalogue Number: WENTE020
Enterolert-E Test (200-test pack)
Catalogue Number: WENTE200
Snap pack and Quanti-Tray bundles are available.
Water Customer Support
UK Headquarters
IDEXX Technologies Ltd Units 1B - 1D
Newmarket Business Park
Studlands Park Avenue
Newmarket, Suffolk, CB8 7ER
Tel: +44 (0) 1638 676800
wateruk@idexx.com
---