---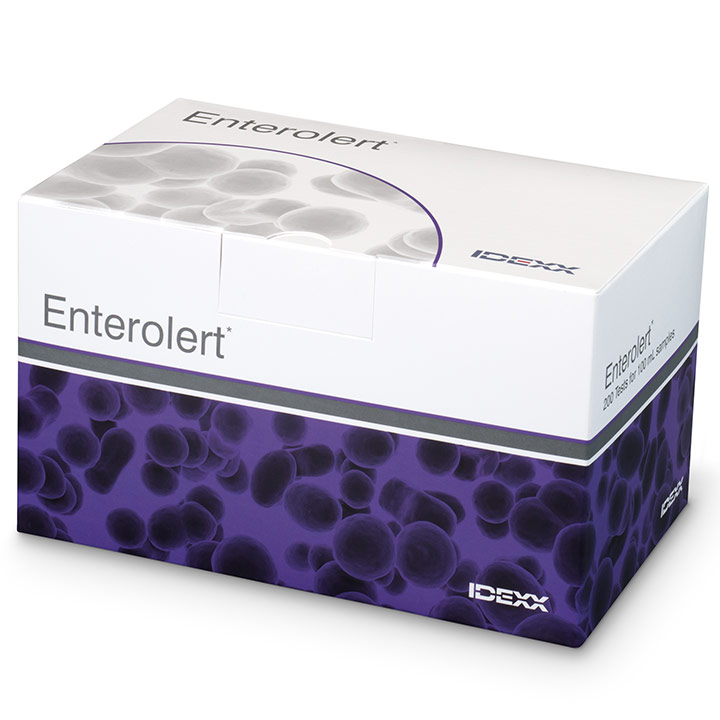 Enterolert
24-hour detection of enterococci





Accurate results overnight so you can act quickly to protect the public and public resources.
Discover enterococci contamination in half the time of standard methods.
Eliminate tedious membrane filtration work.
---
Overview
Easy
No media preparation.
No autoclaving.
No colony counting.
No glassware cleaning.

Rapid 
Less than 1 minute of hands-on time.
Results in 24 hours rather than 48 to 72 hours.
Accurate
Sensitive to 1 enterococci per 100 mL.
Enumerates up to 2,419 enterococci per 100 mL without dilutions (with Quanti-Tray/2000).
Less subjective interpretation.
50% fewer false positives and 95% fewer false negatives than the standard membrane filtration (MF) method.1
Economical
Up to 12-month shelf life minimises waste.
24-hour test saves incubator space.
Science
How the Enterolert Test works
The Enterolert Test uses a proprietary Defined Substrate Technology (DST) nutrient indicator to detect enterococci. This nutrient indicator fluoresces when metabolised by enterococci. DST improves accuracy and avoids the need for hazardous sodium azide suppressants used in traditional media.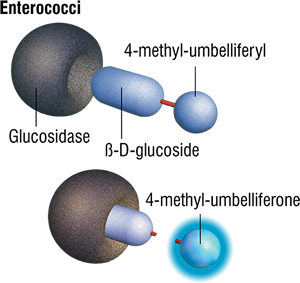 How to use
How to use the Enterolert Test
---
Quantification
---
Step 1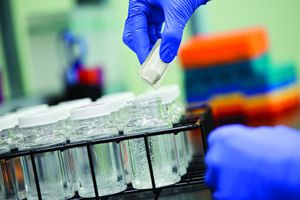 Add reagent to sample.
Step 2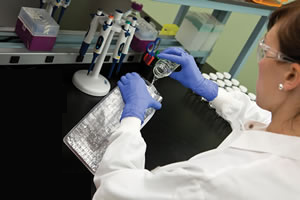 Pour into Quanti-Tray (counts from 1–200) or Quanti-Tray/2000 (counts from 1–2,419).
Step 3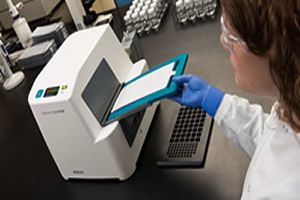 Seal using Quanti-Tray Sealer and incubate for 24 hours at 41°C ± 0.5°C.
Step 4: Quanti-Tray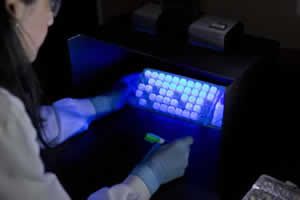 For counts from 1–200: Count fluorescent wells and refer to most probable number (MPN) table.
Step 4: Quanti-Tray/2000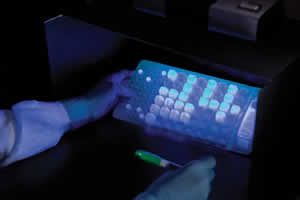 For counts from 1–2,419: Count fluorescent wells and refer to most probable number (MPN) table.
Frequently asked questions
Resources & Tools
Resources
IDEXX Water has reference materials and approval documents to support the many products in our water portfolio. Find the document(s) you need by selecting the link below.
Search the Reference & Regulatory Documents tool
Product Information
Enterolert Test (20-test pack)
Catalogue Number: WENT020
Enterolert Test (200-test pack)
Catalogue Number: WENT200
Snap pack and Quanti-Tray bundles are available.
Water Customer Support
UK Headquarters
IDEXX Technologies Ltd Units 1B - 1D
Newmarket Business Park
Studlands Park Avenue
Newmarket, Suffolk, CB8 7ER
Tel: +44 (0) 1638 676800
wateruk@idexx.com
References

1.  Budnick GE, Howard RT, Mayo DR. Evaluation of Enterolert for Enumeration of Enterococci in Recreational Water. Appl Environ Microbiol. 1996;62:3881–3884.
---