---
Why the veterinary industry should support STEM education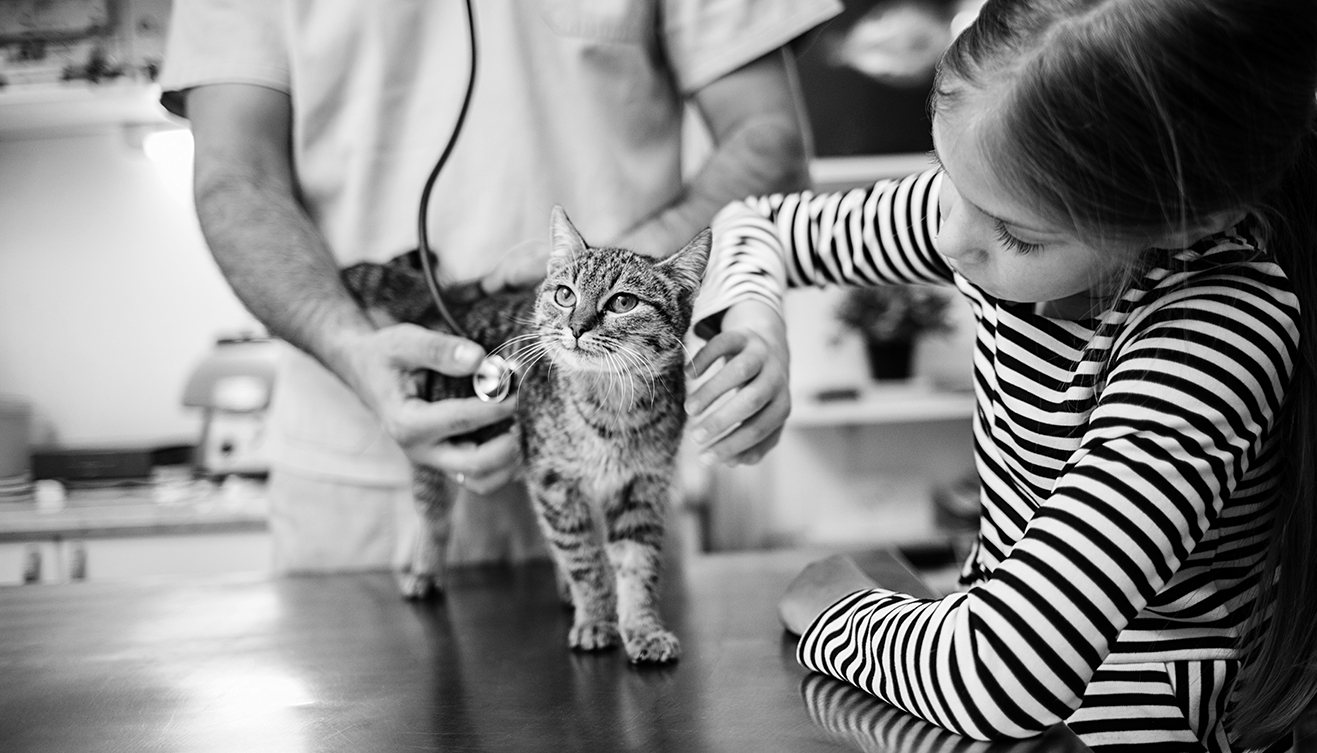 My lifelong love of animals began as I was growing up on a farm and working at my uncle's veterinary practice. Unbeknownst to me then, that volunteer experience would inspire what has become a lifelong journey through virtually every aspect of the veterinary world, as well as my belief that a career in veterinary medicine can open doors to new experiences and ways of leading a caring and purposeful life.
I am privileged to have had the opportunities I've had along the way, including co-founding the Lincoln Memorial University (LMU) College of Veterinary Medicine in Tennessee. As LMU's first Medical Director and Dean, I was able to think critically about how to ensure that our profession continues to meet the increasingly complex needs of veterinarians, our patients, pet owners, and the communities we serve.
My work at the university and on the American Veterinary Medical Association's Futures Commission, whose goal is to help create a vibrant future for veterinary medicine, has strengthened my belief that to achieve this ideal, our profession must better reflect the diverse world in which we live and practice.
But that won't happen on its own. As veterinary professionals, we have to make it happen. That's why today, National STEM Day, is so important. It's a reminder of the centrality of science, technology, engineering, and math education in veterinary medicine. It's also a call to action for everyone who cares about our profession to make STEM education more accessible to more people and, in turn, to create more opportunities for tomorrow's veterinary leaders, especially those from diverse and economically underprivileged communities.
I am fortunate to be the Chief Medical Officer at IDEXX, an organization that shares my passion both for enhancing the health and well-being of pets as well as for expanding diversity across the entire veterinary ecosystem. Crucial to our efforts is the work of the IDEXX Foundation, which has different areas of focus, including creating opportunities for the diverse leaders of tomorrow by advancing diversity, equity, and inclusion in veterinary and STEM professions. Like IDEXX itself, the Foundation is dedicated to action that connects STEM education with its own commitment to diversity. In making this connection, we can produce meaningful – and sustainable – outcomes for the veterinary profession and its practitioners.
This includes supporting SAE International's A World In Motion® program with a grant recommended through the IDEXX Foundation. The initiative brings STEM concepts to life for students across North America and offers STEM education training to teachers, providing equitable access and ongoing positive impacts for thousands of students.
In line with the same area of focus of the IDEXX Foundation, IDEXX and the Tuskegee University College of Veterinary Medicine (TUCVM) established an initiative to advance diversity in veterinary medicine. TUCVM has educated 70% of the nation's African-American veterinarians and is the only veterinary medical program on the campus of a historically Black college or university (HBCU). Through the Foundation, IDEXX recommended a multi-year grant to TUCVM designed to drive positive outcomes for diversifying the veterinary field in the future, including nine full scholarships and mental health support for veterinary students to maximize the beneficial effects of this meaningful collaboration.
These efforts, together with other Foundation initiatives, reflect IDEXX's commitment to STEM education and diversity and to building a brighter future for the profession, its practitioners, and, of course, the patients and people we serve.
I'm excited about today – and about the impact that STEM education and those who benefit from it will have not only on my veterinary journey, but especially on yours.
---