---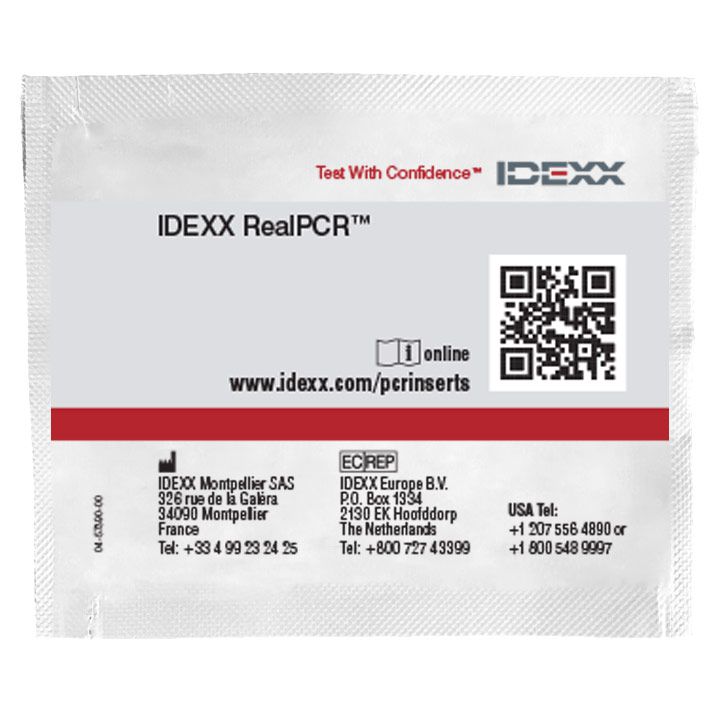 Box sizes and labels will vary.
RealPCR AMPV A/B Multiplex RNA Mix
Avian Metapneumovirus
The RealPCR AMPV A/B Multiplex RNA Mix is used for the simultaneous (multiplexed) detection of RNA of Avian Metapneumovirus subtypes A and B using the modular IDEXX RealPCR platform. Samples can be run simultaneously with any other IDEXX RealPCR reagents using shared reagents and a single real-time PCR program.
* Availability / Distribution: Worldwide
 
Test details
---
Features
Identification of AMPV A and B RNA
Results in approximately 70 minutes
Part numbers and sizes
99-56487 (100 reactions)
Avian Metapneumovirus
Avian Metapneumovirus is the causative agent of respiratory disease and reproductive disorders in chicken and turkeys often referred to as Turkey Rhinotracheitis (TRT) or Swollen Head Syndrome (SHS). Wild birds (waterfowl) are considered natural reservoirs for the virus. Chickens and turkeys of all ages are susceptible to the virus. AMPV infections may result in direct economic losses and is often associated with dual or secondary infections leading to more severe disease. Diagnosis of AMPV is of key importance in controlling the disease at flock level by vaccination and biosecurity measures.
---

* Not all products are available and/or registered in every country.
---