---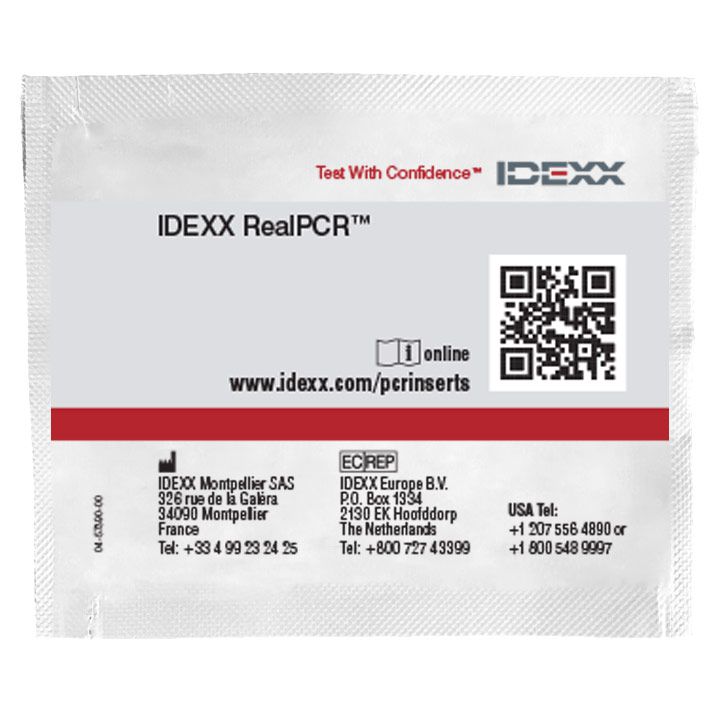 Box sizes and labels will vary.
RealPCR PMV-1 RNA Mix
Avian Paramyxovirus
The RealPCR PMV-1 RNA Mix is used for the identification of RNA of Avian Paramyxovirus using the modular IDEXX RealPCR platform. Samples can be run simultaneously with any other IDEXX RealPCR reagents using shared reagents and a single real-time PCR program.
* Availability / Distribution: Worldwide
 
Test details
---
Features
Identification of PMV-1 RNA
Results in approximately 70 minutes
Part numbers and sizes
99-56465 (100 reactions)
Avian Paramyxovirus serotype 1 (APMV-1)
Avian Paramyxovirus serotype 1 (APMV-1) is the causative agent of disease in many species of wild birds and domestic poultry. Depending on the strain and host affected, the virus can affect the respiratory tract, the gastrointestinal tract, the nervous system and/or reproductive tract. Clinical signs therefore are variable, from inapparent to extremely pathogenic with losses up to 100% in affected flocks. Newcastle Disease (NDV) is defined as an infection of APMV-1 in birds when meeting certain virulence criteria.
---

* Not all products are available and/or registered in every country.
---