---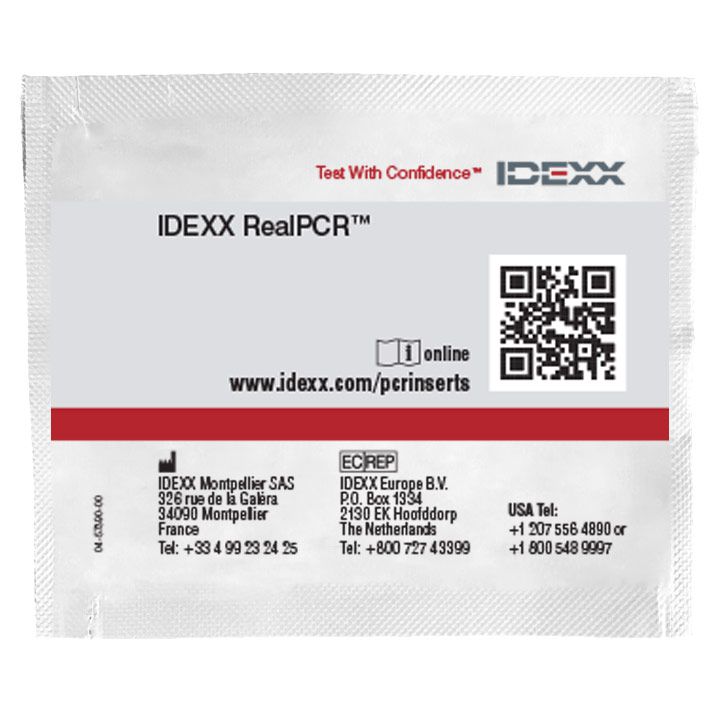 Box sizes and labels will vary.
RealPCR MS DNA Mix
Mycoplasmosis
The IDEXX RealPCR MS DNA Mix is used for the identification of Mycoplasma gallisepticum DNA using the modular IDEXX RealPCR platform. Samples can be run simultaneously with any other IDEXX RealPCR reagents using shared reagents and a single real-time PCR programme.
* Availability / Distribution: Worldwide
Test details
---
Features
Identification of MS DNA
Results in approximately 70 minutes
Part numbers and sizes
99-56550 (100/reactions)
Mycoplasmosis
Poultry flocks are susceptible to respiratory infections from a variety of agents, including Mycoplasma spp. The usual types of infection from Mycoplasma spp. are chronic respiratory disease, airsacculitis, sinusitis and synovitis. In many cases, however, the infection may be identified only through serological and culture methods. Monitoring a flock for exposure to Mycoplasma is facilitated by the measurement of antibody to Mycoplasma in serum.
---

* Not all products are available and/or registered in every country.
---